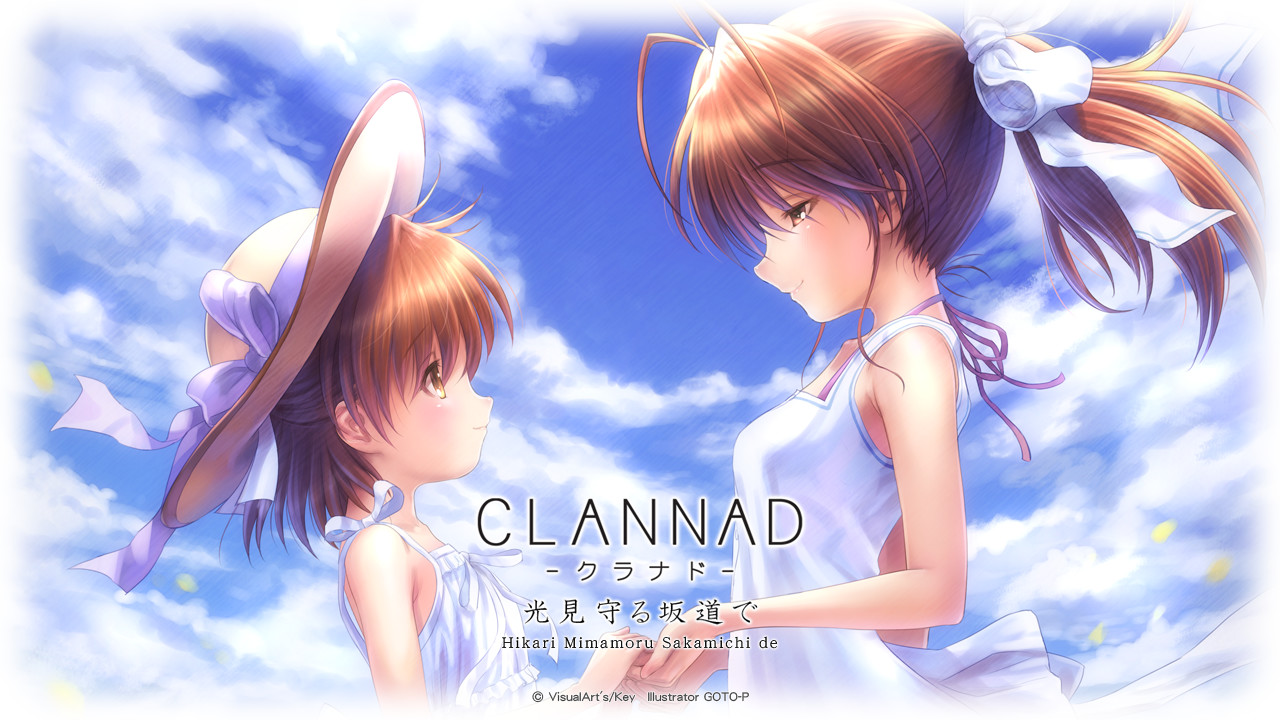 CLANNAD is a visual novel that received exceptional reviews by the visual novel community for its intricate plot, engaging characters and beautiful soundtrack. Originally released on the Japanese PSP in 2010, Key/VisualArts and Sekai Project have finally localized CLANNAD Side Stories, a collection of 16 stories that delves further into the world of CLANNAD around the journey and lives of its beloved characters in the town of Hikarizaka. These stories were not explored in the original anime and visual novel but fans will be able to experience the side story adventures with upgraded visuals and English subtitles on Steam after patiently waiting these last few years.
The side stories revolves around the cast that includes Nagisa Furakawa, Koukou and Fuko Ibuki, the twin Fujibayashi sisters, Akio Furakawa, Misae Sagara, Kotomi Ichinose, Mei and Youhei Sunohara, Tomoyo Sakagami and more. Many of them are narrated by the characters themselves that gives you a closer look at their unique perspectives and feelings. It is a welcome change of pace from the leading character narrative as it helps fans to better understand the beloved CLANNAD cast of characters in their own stories and adventures. These stories are a departure from the emotion and tear-invoking scenes that fans may be accustomed to from the original CLANNAD as they are more lighthearted, easygoing and cheerful with a healthy dose of humor. Each of them are divided into chapters for quick access to continue from where you left off as it takes a moderate amount of time to read and pace through the game's dialogue.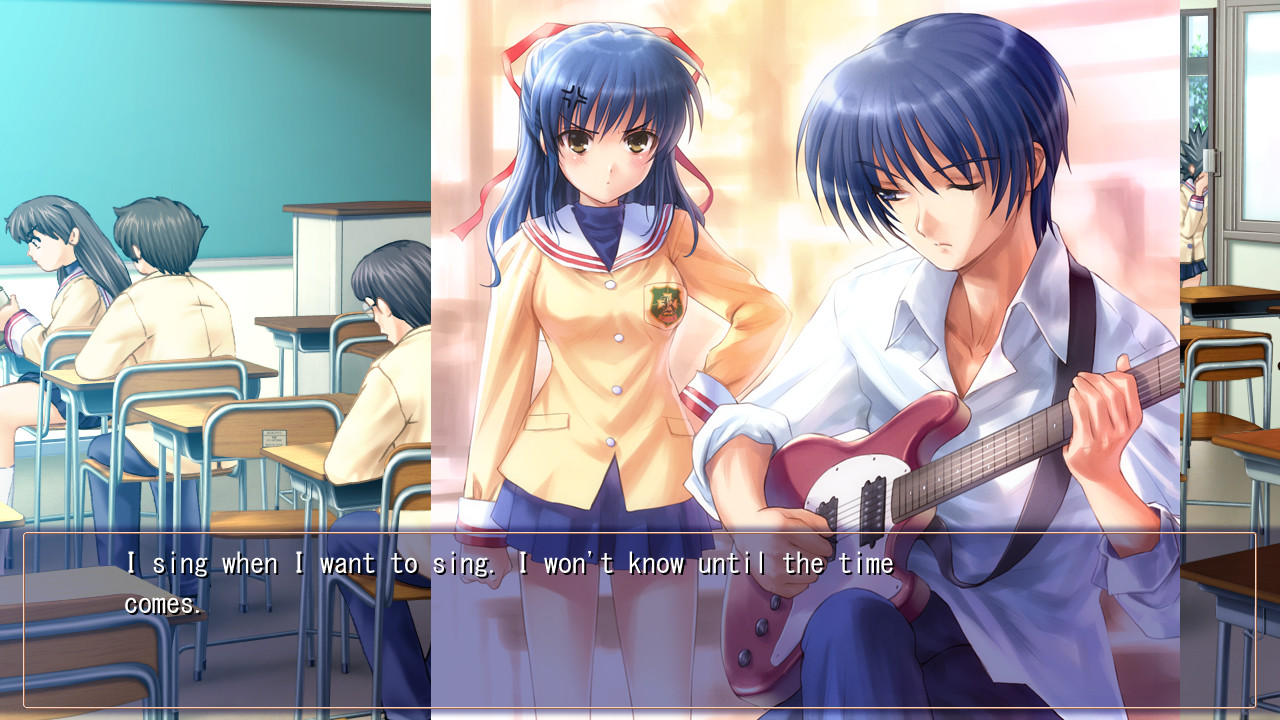 Visually, the game sports beautiful art and character designs that are exactly what you expect from Key/VisualArts. Brand new CGs and artwork has been included with most of the stories remaining idle on a single backdrop before showing a brief close-up of artwork in a smaller screen window. Personally, I would have liked the character art to have been full screen to give readers a chance to take in the beautiful artistry that only appears momentarily before disappearing entirely. One minor gripe I had is the inability to return to a specific line of dialogue without restarting the story or selecting a specific chapter. The soundtrack is very fitting with the stories with the highlight directed towards the high quality voice acting throughout each and every side story. The lead character is given a voice and this may surprise fans who are used to the lead protagonist being silent in a variety of visual novels.
CLANNAD Side Stories is a must-buy for CLANNAD series fans to add to their library of visual novels on Steam. Newcomers to the series are advised to watch the anime and play CLANNAD on Steam first before jumping into Side Stories. Those looking for an extension to the CLANNAD story may be disappointed as these stories focus extensively on the other characters as a compliment rather than an extension to the series. Side Stories is great while it lasts and well worth the purchase for anime and series fans who want a complete CLANNAD experience.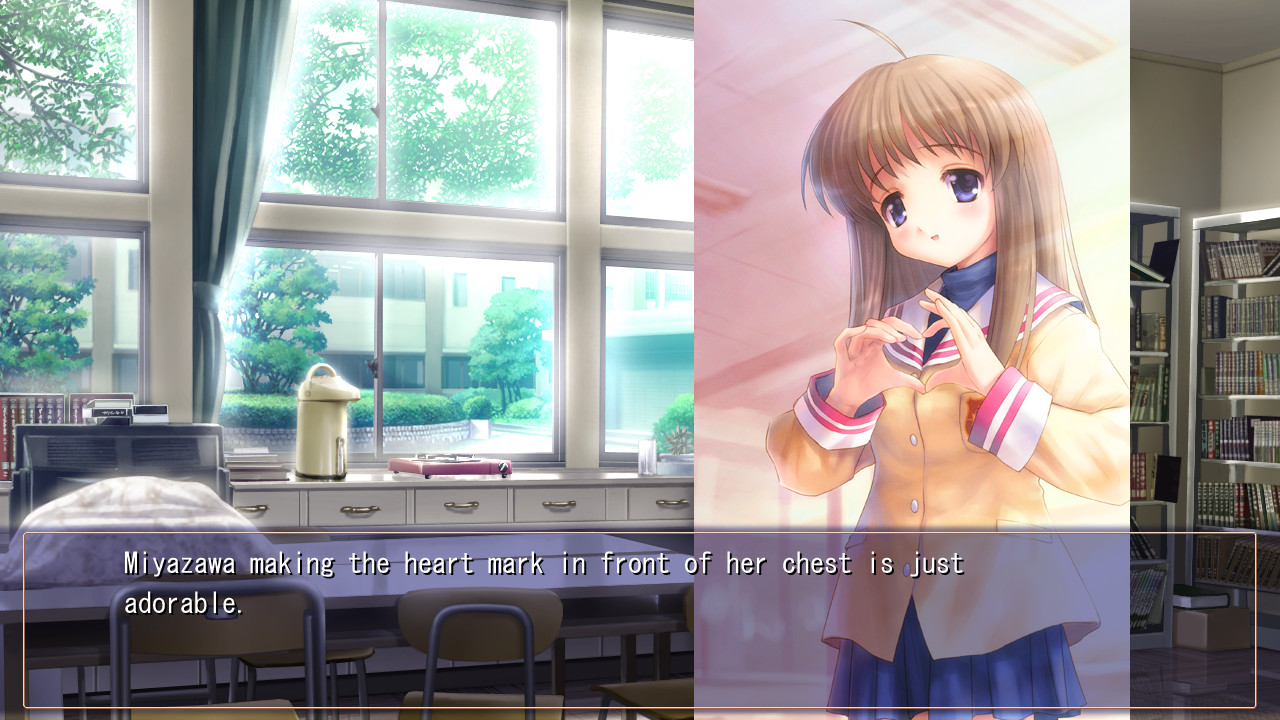 Second Thoughts (Misya Danielle):
Although the storytelling in the original CLANNAD incredible it just wasn't enough to keep my interest for a small number of reasons. Regardless of my lesser degree of interest in the original CLANNAD I have taken and real liking to the CLANNAD Side Stories for a decent number of reasons. While both the original and the side stories have amazing story telling I found the focus on each character to be far stronger and at times more entertaining. It is great to get a deeper look into the unique personalities of each and every character including some of those minor characters. Also with the addition of voice acting to the character Tomoya it was easier to understand his personality and it more importantly added more depth to his personality. Each character's personality shined through significantly more in the side stories than they did in the original.
CLANNAD Side Stories also features a wider range of emotion and the events in each story can range from hilarious and cliché to heartwarming and sad. Be prepared to go from falling over laughing one moment to pouring a river of tears the next as you go from one story to the next. While the wider range of emotions and the addition of voice acting to the lead of CLANNAD are important they are not the only great improvements. The greatest improvement is actually to the character art if the art from the original CLANNAD is compared to the art in CLANNAD Side Stories. The character art in the original was a little difficult to look at while the art in Side Stories is absolutely gorgeous. I was a bit sad that Key didn't add more of the gorgeous character art but it is was easy for me to understand a few reasons why they wouldn't. The story telling did stand out more as a benefit to having less character art. Overall CLANNAD Side Stories proves to be a well thought out and it is definitely a must have for fans of both the original CLANNAD and the CLANNAD anime series.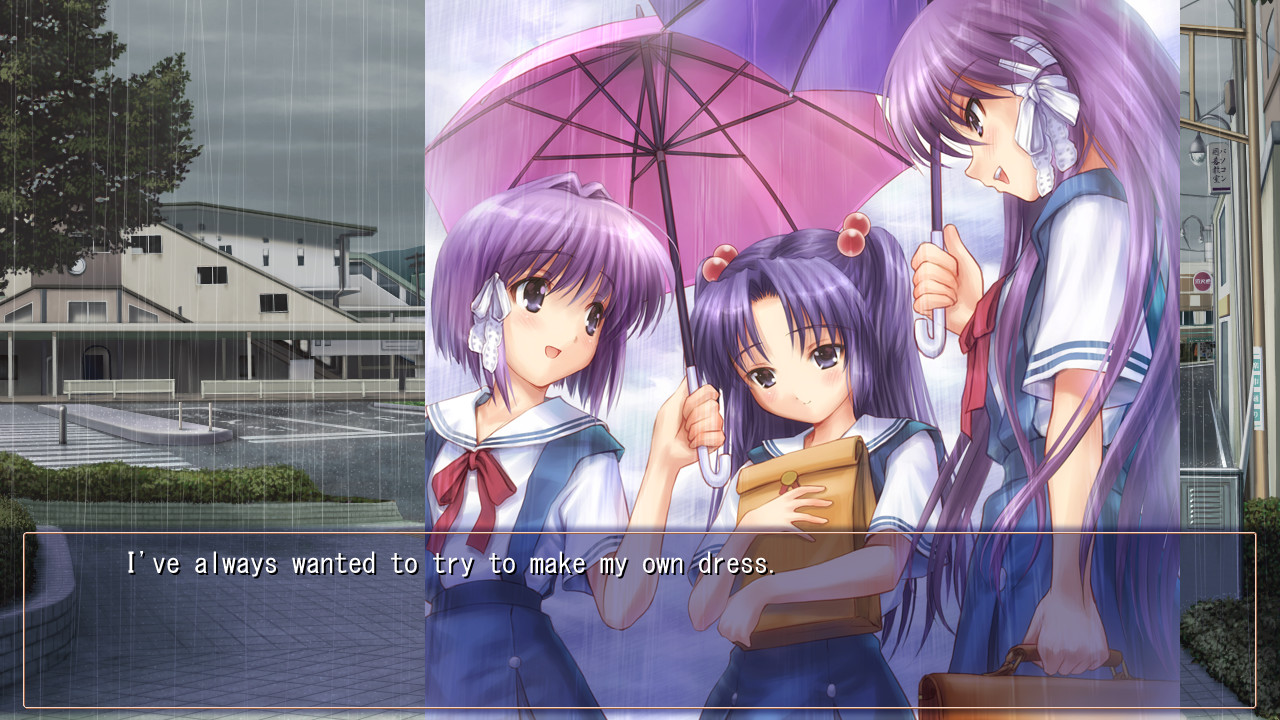 PROS: Great Visuals, Solid Voice Acting, Gentle Soundtrack
CONS: Limited Character Art and Screen Time

SCORE – 8.0/10
This review is based on a digital copy of CLANNAD Side Stories on Steam provided by Sekai Project.